Black Keyring Stylus Pen With Touch Functionality For Smart Devices
In stock
---
Black Keyring Stylus Pen With Touch Functionality For Smart Devices
In stock
---
Black stylus for smart devices provides a for more precise and accurate tapping! It works with any smart device with touch screen functionality. 
CONSIDERATE DESIGN: this capacitive stylus is small enough to fit in your pocket, yet it is big enough to be used with ease. 
TOUCH FUNCTIONALITY: It is a capacitive stylus that can touch the screen of smart phones or tablets with great precision;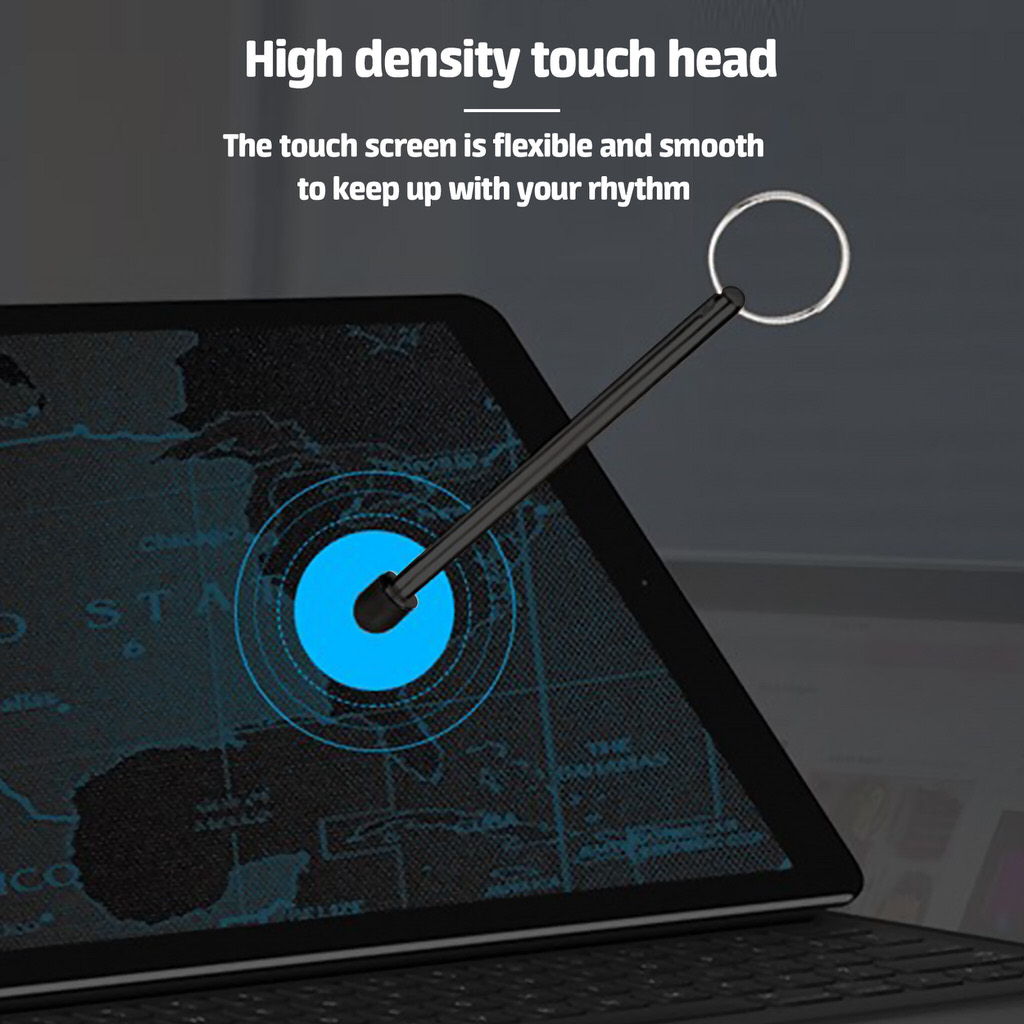 HIGHLY PORTABLE: Thanks to its keychain design, it can be easily attached to your keys, purse or bag, so that you can easily carry it around. 
PRACTICAL STYLUS: The stylus pen can be applied to most touch screen devices, such as smartphones, tablets, car navigation systems and so on.
ANTI-SCRATCH AND CLEAN: With the use of this stylus you will avoid any scratching of the screen. Furthermore, using your fingers tends to leave fingerprints on your device's screen, which is no longer the case with the use of this stylus.
DURABLE MATERIAL: The stylus is made of a sturdy metal with a durable rubber tip. You don't have to worry about the stylus breaking in case you drop it accidentally.
*The price is for one piece.