Eyebrow Razor To Trim Your Eyebrow And More
In stock
---
Eyebrow Razor To Trim Your Eyebrow And More
In stock
---
STAINLESS STEEL BLADES. The cutter head is made of stainless steel with long lasting sharpness.
NON-SLIP HANDLE. Allows precision, easy control in handling the razor with an anti slip grip.
SUITABLE FOR MEN AND WOMEN. Both men and women can use this razor to remove facial hair, arm hair, foot hair, stomach hair, chest hair, etc.
EYEBROW SHAPER. This cutting edge eyebrow razor is designed with netting surface, sharp but gentle and not easy to hurt your skin.
MILD AND PAINLESS. Using the razor is safe and it provides a gentle and effective way to trim any unwanted hair. It is easier than pulling, waxing or threading, thus reducing pain and redness.
MULTIPLE APPLICABLE AREAS. Perfect for any body parts you want to enhance, like face, hands, arms, armpits, legs. The razor not only helps you to sculpt eyebrows but it also allows you to remove peach fuzz and body hair, shape your bikini areas, exfoliate the skin and do dermaplaning.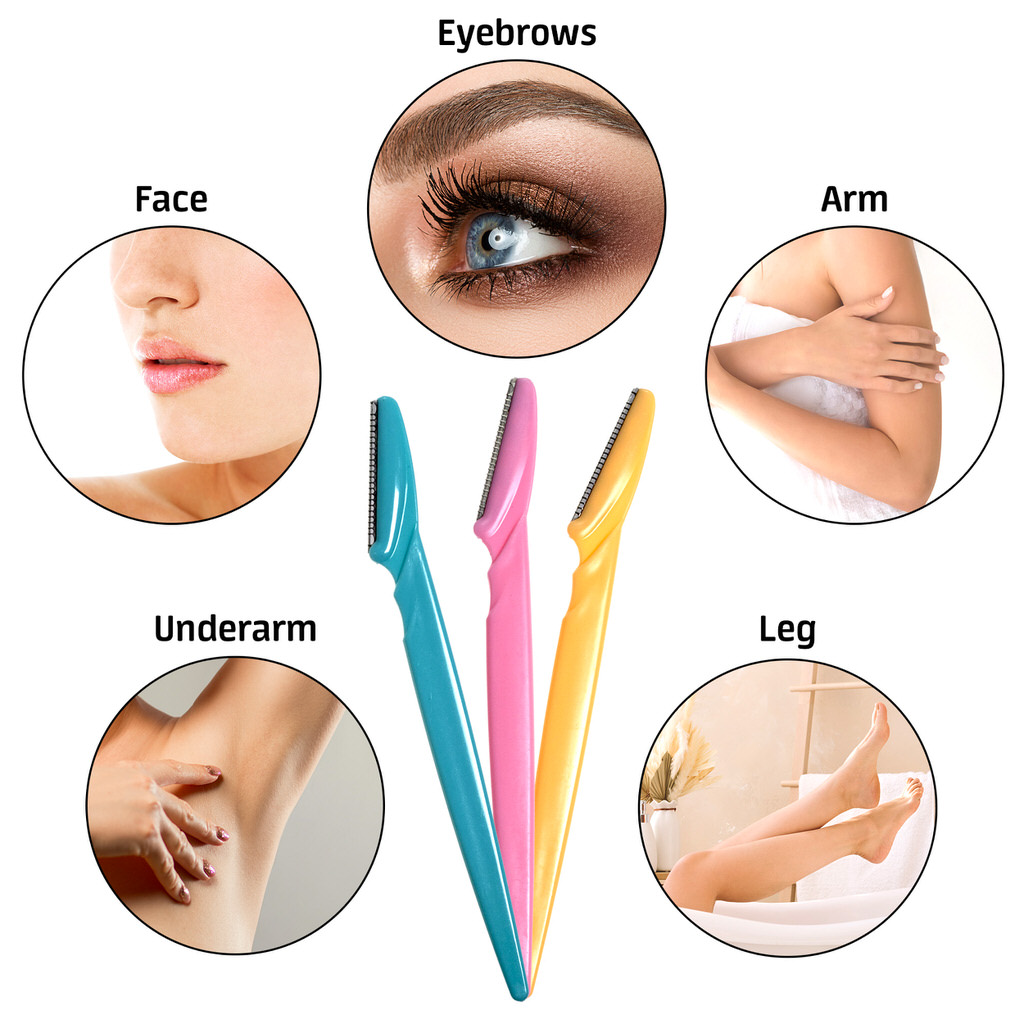 PORTABLE SIZE. The trimmer is lightweight and compact, thus it is easy to take it with you wherever you go. It comes with a safety cap to protect the razor blade and to avoid any unwanted injuries. Store it in a makeup bag, so you can have it ready for a touch up anytime, anywhere.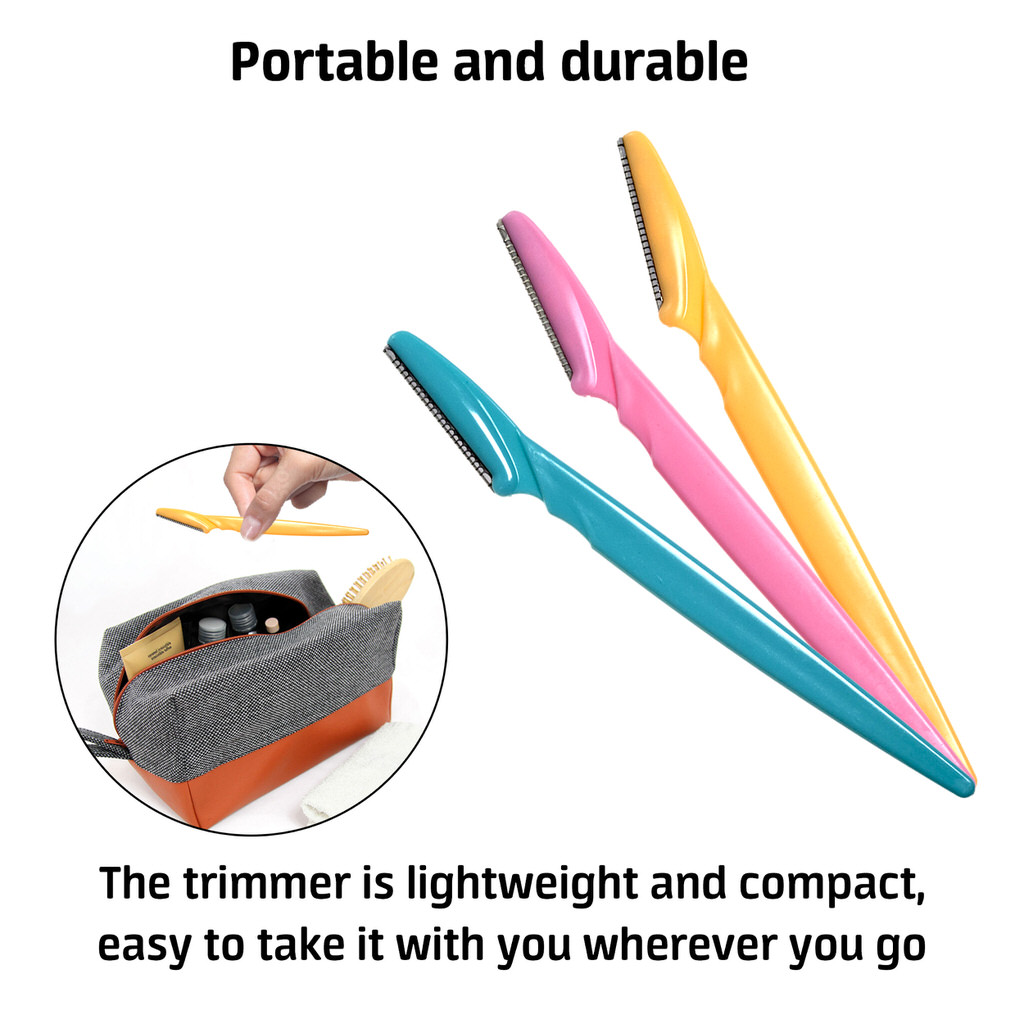 Usage instructions
1. Always cleanse the skin before removing hair to avoid clogging your pores.
2. Remove the razor safety cap and hold it in a 45-degree angle.
3. Pull the skin tight and gently slide on the surface of it.
4. Enjoy your best look!
*The price is for one piece. Colour sent randomly.